About Us
Manhole Barrier Security Systems Inc. (MBSS) was established in 2001. The flagship product of MBSS is the Manhole Barrier Device (MBD), which was granted a utility patent (the highest level of patent) by the U.S. Patent and Trademark Office. The MBD is a self-contained and easy-to-use manhole locking cover that secures the manhole access points. MBSS serves the telecommunication and cable industries, municipalities and authorities, prisons, ports, energy and manufacturing plants, and the like which require the access points to the underground secured. The MBD is the most practical, effective, and affordable mechanism by which to secure the manhole.
A Report on Manhole Security by a former Commissioner of the U.S. President's Commission on Critical Infrastructure Protection states that:
"The MBSS manhole barrier device is the most practical, effective
and affordable mechanism by which to secure manholes."
The report examines the underground critical infrastructure and assets and the corresponding threats and damages, and concludes with the mandate that tier one and two manholes be forthwith secured.





The United States Conference of Mayors passed a Resolution – Protecting City Critical Assets, Underground Infrastructure and Manhole Security - recognizing the threat to and vulnerability of our underground infrastructure, such as telecommunications and utilities, the life-lines of our cities. This is a National Best Practices in Homeland Security. The U.S. Conference of Mayors urges that manholes are secured with a "self-contained independent locking device." This is a true testimonial to MBSS, a value innovation company, and of the MBSS patented device that is the most practical, effective and affordable mechanism by which to secure manholes.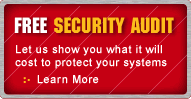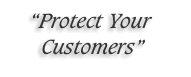 MBSS is on the
DHS-sponsored
Responder Knowledge
Base Authorized
Equipment List.